Here is a very rare size 8 PARIS BEBE JUMEAU prototype : She was made in 1892
when PARIS BEBE JUMEAU was created, to show how the body was attached with
metal springs, it was the first time that bebe bodies were attached that way, this was the first
one and the only one.
On the pictures below, you can see a size 5 PARIS BEBE JUMEAU and this very rare
size 8 prototype.This very rare PARIS BEBE JUMEAU prototype is available for sale
(accidented on left side face). Please ask for information and price. (Sold)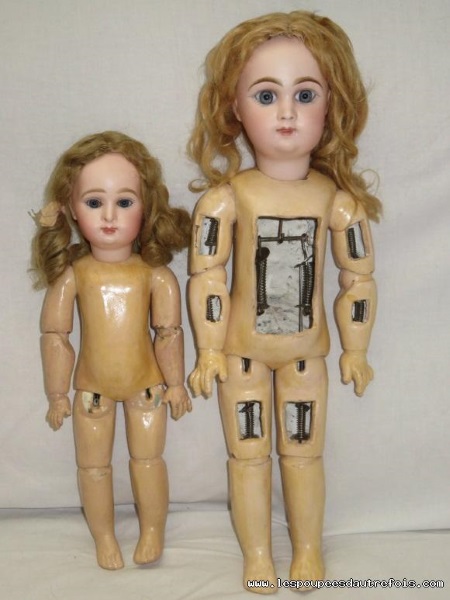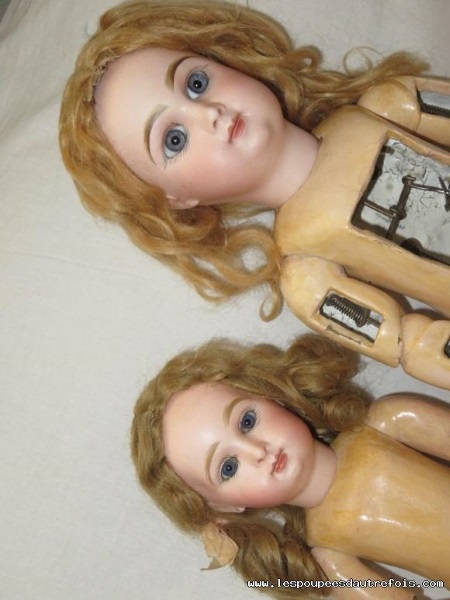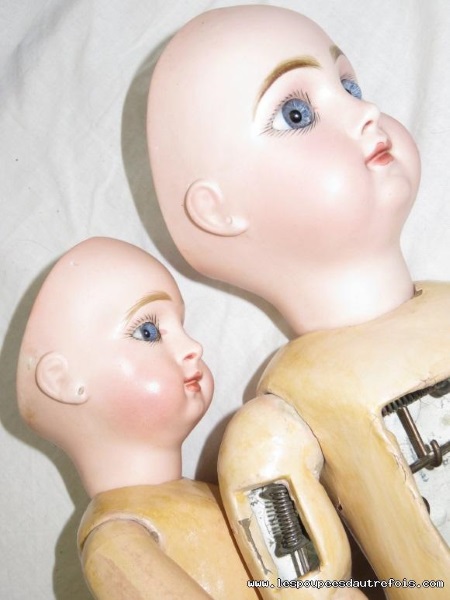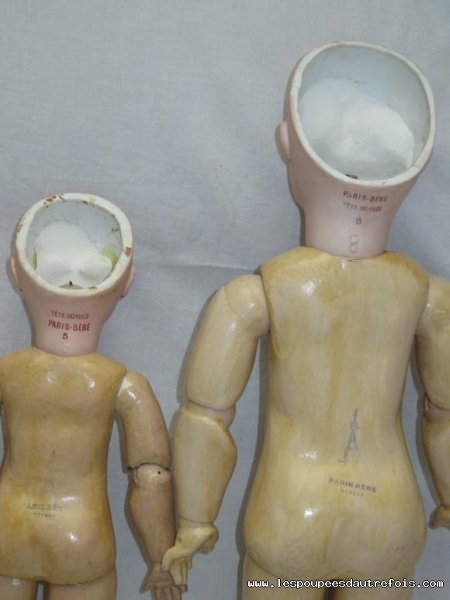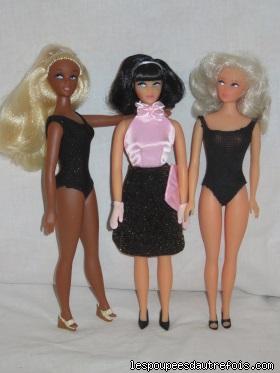 There is a new ANOUK : SERIE 3 ANOUK is arrived and
welcomed by Anouk one and Caprice !
Congratulations Nav !!! 2017/10/22